User research
Wireframes
Product design
Prototyping
Aurora Solar is creating a future of solar for all. The company is putting the power of data and technology into the hands of every solar professional to make solar adoption simple and predictable. The cloud-based platform uses data, automation, and AI to streamline workflows and grow solar businesses faster.
Aurora needed a design leader to build the process and execute interviewing users, formulating solutions to their needs, and creating designs for those solutions. I paired up with 1 Project Manager, 1 Engineering Lead, 4 Front-End Engineers, and 2 Back-End Engineers to research, interview, plan, and execute new concepts.
Aurora is at the forefront of the home solar space, combining artificial intelligence, LIDAR mapping, and 3D rendering with the nation's largest database of providers and manufacturers. I was brought on to take ownership of a few product areas, including permitting, site surveys, and solar design management.
I spoke with key stakeholders within Aurora, leaders at solar sales companies, solar installation technicians, and select solar homeowners. Solar is a complicated world for the average homeowner. A process was needed to ease both self-guided exploration of Aurora's products and salesmen speaking with customers and creating proposals.
I mapped out the previously existing customer, manager, site surveyor, and vendor journies, noting moments where information was passed between users and where pain points inhibited their distinct journeys.
Through rapid prototyping and feedback sessions, I created new user flows through the processes of permitting, site surveys, solar design management, and sales.
I took these designs out to key stakeholders and users. The designs were met with great enthusiasm, but one thing become quickly apparent that we had not anticipated. The salesman and customer journeys were so intertwined in the field, that they needed to be almost two "views" of the same flow.
With the salesman/customer connection in mind, their two user flows were more closely aligned, with the salesman having the ability to switch between a more comprehensive sales view and a more user-friendly view for sharing with potential customers.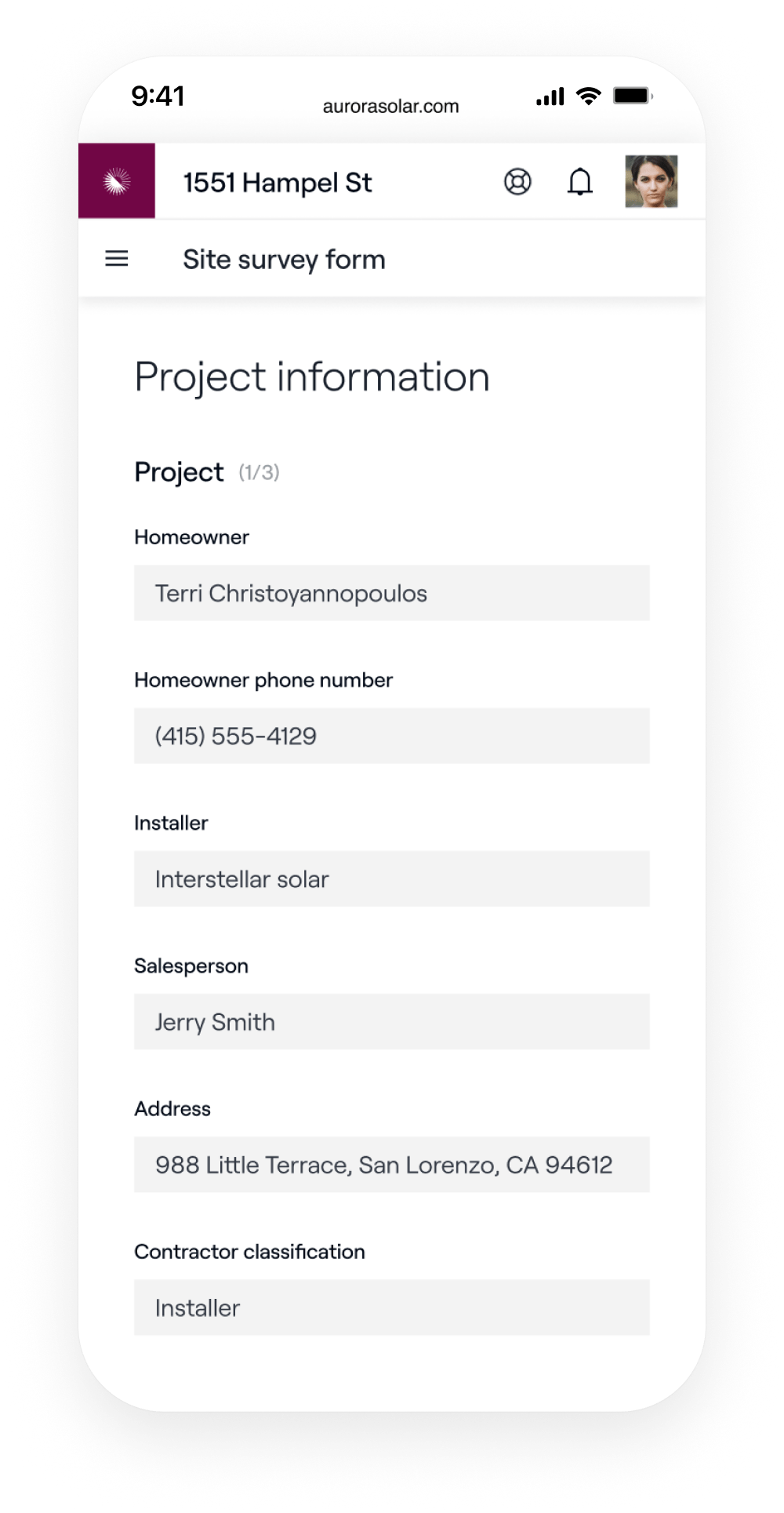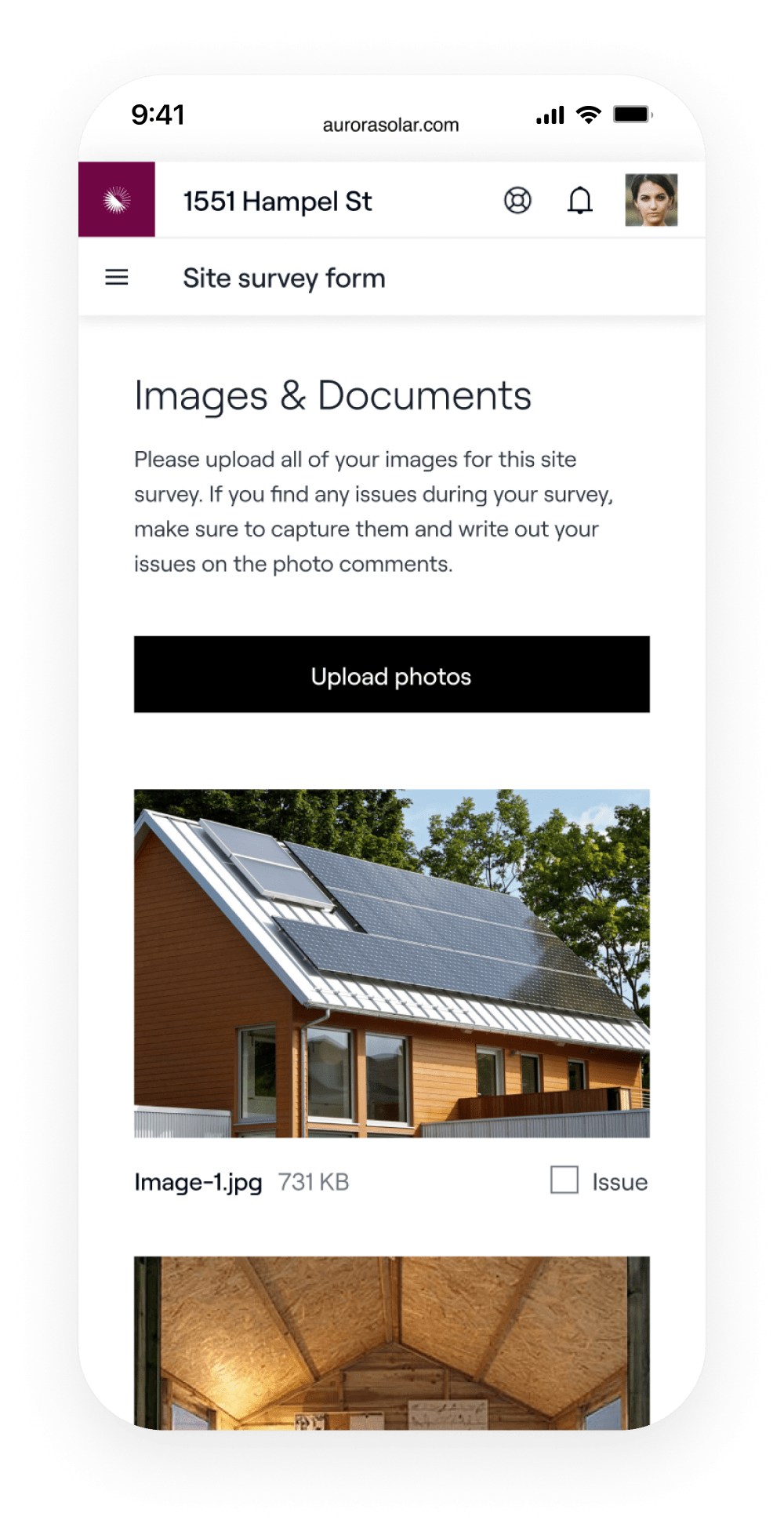 Higher customer trust score
Customers reporting confidence in their solar knowledge after sales process